Queen Anne Side Chair with Dan Faia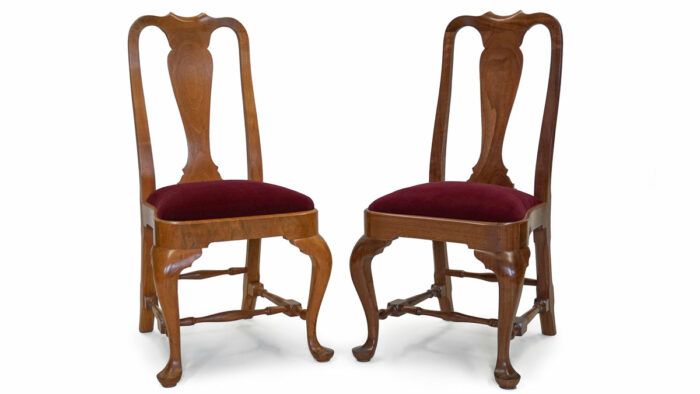 With its graceful curves, cabriole legs, and ornamental back splat, a Queen Anne side chair is a bucket list build for many woodworkers. Dan Faia had a very specific Queen Anne side chair on his bucket list. He wanted to replicate a chair that Phil Lowe built in the 1980s and featured on the cover of a Fine Woodworking VHS, a chair that sat in the corner of his mentor's office for decades and that was gifted to him recently by Phil's family after he passed.
This build is not for the faint of heart, but there are countless lessons in this series for woodworkers of all stripes. Dan uses the chair as a platform to teach lessons on layout, joinery, efficiently working at the bandsaw, and shaping and sculpting. In short, any woodworker would benefit from Dan's impeccable techniques and teaching style, as exhibited here.
This series is likely one of our more in-depth video workshops and will release one episode per week. You can watch Dan measure Phil's original chair and make full-size drawings in a previous video workshop here. Dan's full-size drawings can be found here, and the drawing that Phil probably used to build this chair can be found in SAPFM's archive, here.
Editing by Brigid Meyer of Dinkle's Woodshop
Video by Ben Strano