Creating full-size drawings from a museum piece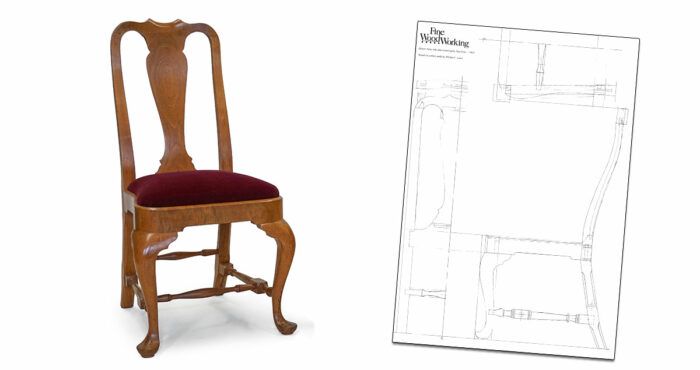 Not everyone has the privilege of strolling into a museum and gaining hands-on access to a furniture masterpiece. However, for some fortunate individuals, and even more so for those with access to treasured family heirlooms they wish to re-create, the objective remains unchanged—to meticulously capture the finest details of a furniture piece on paper that can then be used to build an authentic replica.
In this video workshop, Dan Faia undertakes the measurement and documentation of an extraordinary Queen Anne side chair made by his mentor—the legendary Phil Lowe. Though this piece is not currently displayed in a museum, it's easy to imagine it in one. And the process Dan covers would be the same whether in his shop or in the back room of a historic furniture collection.
The comprehensive documentation of the measuring and drawing process extends over three hours, covering every aspect in meticulous detail. While not every woodworker will find themselves measuring a museum piece, there are many lessons to be found in the process that any of us could learn from—especially with regard to working through complex joinery.
Dan's finished drawing can be found here, and the drawing that Phil probably used to build this chair can be found in SAPFM's archive, here.