Editor's Letter: Sebby's Box
The future of our craft is in good hands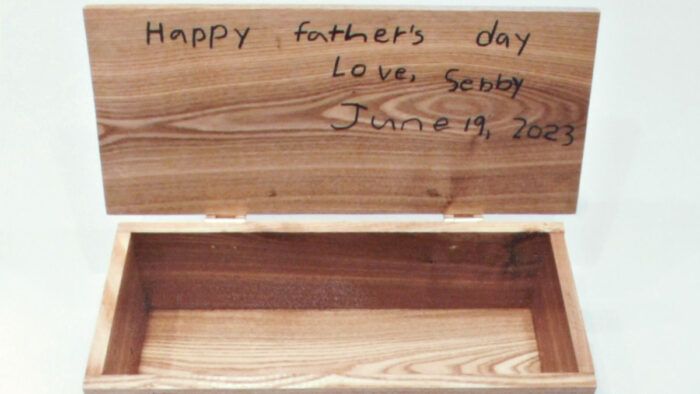 We receive a lot of entries for our Gallery, from furniture makers far and wide with skill levels from master craftsman to newcomer. We have rarely received one that gave us as much pleasure as this one, though, submitted by Tom Rutkowski of Bristol, Conn., on behalf of a young friend, 7-year-old Sebby Jaramillo of Plainville, Conn.
"Sebby made this covered box, with help from his grandfather, as a Father's Day gift for his dad. While his grandfather did all the milling, Sebby did the measuring, parts cutting (with Grandpa's help on the bandsaw), assembly, and finishing. Sebby has been working with his grandfather for about a year and has his own safety glasses and block plane. This is his first 'major' project."
The box is ash, 4-1/2 in. wide by 11 in. long by 4 in. high. The finish is shellac. Keep up the good work, Sebby.
—ELIZABETH KNAPP, managing editor
| | |
| --- | --- |
| | Each of Michael Cullen's boxes is special, but some are more special than others. |
| | Think about what matters most and your build will be more efficient and fun. |
| | Splined miters and a flip-top lid add character to a simple project. |