Fingertip toothbrushes make great glue spreaders
Inexpensive silicone brushes work great for spreading glue, and can be thrown away.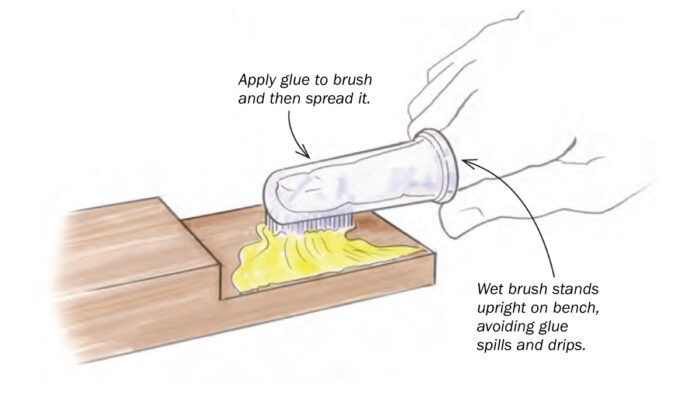 There are a variety of inexpensive silicone fingertip toothbrushes sold on Amazon and elsewhere, for use on pets and babies. These work wonderfully for spreading glue. I tend to apply the glue to the toothbrush first and then spread it. The toothbrush stands up nicely on the bench afterward, keeping everything clean. You can wash the glue off the toothbrush right away, or just let it dry and peel it off—and reuse your handy glue brush indefinitely.
—KRISTIINA VAHIMETS, Tallinn, Estonia
Illustrations by Dan Thornton
From Fine Woodworking issue #306